GeoTrust SSL Security Certificates:

GeoTrust is one of the most respected SSL providers in the industry, so you can buy your GeoTrust SSL certificate with absolute confidence. SecurDynamics offers GeoTrust certificates ranging from affordable entry level domain name validated certificates to premium validation SSL certificates.
GeoTrust - RapidSSL
For a cost effective SSL solution, look no further than the GeoTrust RapidSSL certificate. The Rapid SSL is easy to install and requires no paperwork. It is compatible with most desktop browsers.
The RapidSSL is a low cost entry level Chained Root Certificate
Up to 256-bit SSL encryption
Online Validation
99% Browser Recognition
The certificate comes with a free "Secured by RapidSSL" Site Seal
Better suited for sites with limited security requirements
GeoTrust - QuickSSL Premium
GeoTrust's QuickSSL Premium Certificate is an excellent secure choice for many types of websites, ensuring the security of your sensitive data. The Quick SSL Premium certificate is compatible on most browsers and mobile devices.
Automated domain name validation
The GeoTrust Quick SSL is a Chained Root Certificate, makingg it the most secure SSL types
Up to 256-bit SSL encryption
The QuickSSL certificate is compatible with most mobile and smart phone browsers
Includes a dynamic GeoTrust True Site Seal with date/time stamp
$100,000 warranty
We can assist with he installation of your purchased SSL Certificates, please not also the Cerificates need to be found to an individual ip address to function properly. By default shared hosting customers are on whats know as a shared ip address. Ordering a SSL Certificate will require that you move to a dedicated Ip, this will be billed monthly and installed for you automatically.
You will be presented with the option to add the SSL Certificates and Dedicated Ip's at checkout time in your cart. Alternately you may also through your client center account add/send a request for these and other addons.
Top 5 Search Engine Optimization Tips (SEO):


Ever since businesses have discovered the importance of websites and their place in the world of commerce everyone wants their site to gain top rankings in the search engines. However, most are not successful in getting top rankings. Here, are some tips to help you get closer to the top.
Content is king
Search engines prefer websites that are useful for users and provide quality "relevant" information. Quality content also means, other webmasters will be more willing to giving you back links if they find your website of good quality.
Page linking
Link the different pages of your website to one another. This serves as a guide for search engine spiders. Text links add to the relevancy of your web page, so make use of them. Creating a site map is a very beneficial step, because it can have all the links to the different pages.
Keywords are important
The keywords that you use for your website need to be researched thoroughly. Your keyword base will define all your future advertising campaigns and SEO efforts. Do thorough market research, find a niche, keywords that's are not over saturated that you can compete for.
Directory Submissions
There are literally hundreds of thousands of directories on the Internet where you can submit your website. Back links from reputed submission directories will contribute to increasing the page rank of your site.
Keep it Simple Stupid
This is were a lot of people go terribly wrong. The old adage of KISS (Keep It Simple Stupid) could not be more true here. Keep audio, video and flash animations to a minimal. They don't add any real value to your website and also slow down the page loads for your potential customers. The last thing you want is to confuse, overwhelm and frustrate your visitors to the point of leaving your site.




Figuring out which web hosting solution is right for you can often times be a difficult task. Whether you are doing an online business, providing important information or sharing views online on a common interest, you need a reliable web hosting service that will allow online visitors to browse through your site effortlessly. Platform stability and server uptime are imperative to allow your website to be loaded, browsed and updated in in a timely manner.
With the changing trend of technology, web hosts are also changing. If you are running an e-commerce website, then you need increased security and a means to which you can manage your web content efficiently. If your web hosting service is not reliable then you will miss out on serious revenues and prospective clients due to limited server resources, downtime and/or lethargic support. As with most things in life you get what you pay for, the internet is littered with fly-by-night hosting companies that oversell their servers resources cramming as many customers as they can to increase their profits, what you get is a slow performing and typically very unsecured server accompanied by non-existent support...this is why they can offer such cheap hosting! Does "NOT" sound great right!? Stay away from them!
Once you have determined and identified what web hosting services you require for your online website, it is time to pick your packages and web hosting features you that need. You can find below some of the most important aspects of web hosting:
Disk Space
You need to determine how much space your website will need. When we talk about disk space, we are actually speaking of the amount of storage assigned to you by the web hosting provider. This will vary from site-to-site, that more content you generate that more space you will need.
Bandwidth

The bandwidth is the amount of traffic (visitors) that are allowed to access and leave your website. This again will vary widely depending on your type of site and its effectiveness online. Another important consideration is that if your site has video or lots of graphics/pictures you will require higher storage area and greater bandwidth to serve these to you audience.
Support, Security, Guaranteed uptime and Backups
Security and backups are two very important aspects that you need to consider. You should always choose a web hosting service with reliable email and/or ticketing support. In case you are running an ecommerce website then security is one aspect that you just cannot discard. Your web hosting service provider should be such that they can monitor things round the clock and ensure no unwanted intruder can hack into your site and compromise your customers personal data and ultimately lead to your websites downtime. Running your own website can be a very rewarding and profitable endeavor, you just need to make sure you start off with a reputable and stable hosting service that will take care of providing you a stable platform.



Linux Apache MySQL and PHP/Perl/Python, or LAMP. One of the great benefits of the LAMP stack is that's they are all open source. This is a world where technology evolves instantaneously and perpetually. These all truly mission critical technologies that are being employed everywhere because of one simple reason... They work. Flawlessly. Everyday. Every minute. Powering top Fortune 500 companies around the world. Open Source is the future of software development. It is community driven. Cost effective. Stable.
LAMP is a grouping of technologies that delineate web server infrastructures, programming models for developing software and setting up software distribution. These are open source software programs packaged together and used to run websites.
* All of SecurDynamics hosting platforms are built based on the ever graceful LAMP stack.
Featured Customer - (SecurCommerce):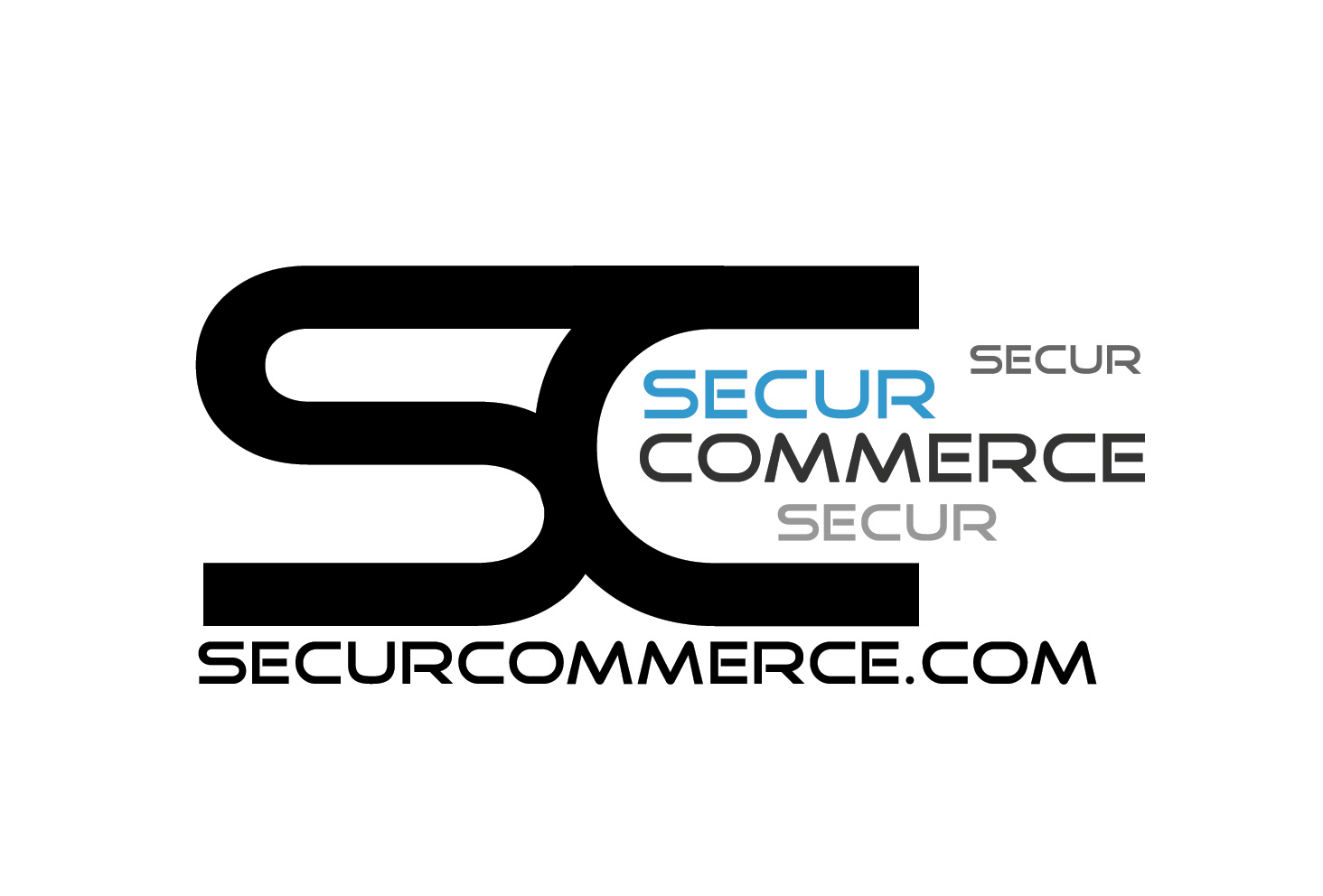 SecurCommerce is the parent company of SecurDynamics as well as various other online ecommerce stores. SecurCommerce provides a secure and manageable way to process merchant transactions on the internet without sacrificing quality. SecurCommerce has strict design requirements and pushes clean storefronts with simple secure ordering processes to improve upon the customers online ordering experience.


Cheap Web Hosting? Are They Legit? What Is Overselling?:



The internet has its share of scammers and the hosting world is certainly not immune to their tricks. Their are quite a few companies that are offering very cheap hosting packages with unrealistic space and bandwidth, excluding the ones that may simply outright take your cash and run we will talk about the semi legit companies. How are they able to sell so much for so little? Under-supporting & Overselling! Overselling is a widespread problem in the hosting industry. Attempting to offer ridiculously large often "unlimited" amounts of disk space and bandwidth. What they are doing is banking on the fact that the majority of their customers will not use all of what they have paid for and have gone ahead and resold the assumed unused resources to another client...doing the same to them and so on.
The fact that these cheap hosts overload 500+ customers on a single machine is rather bad for your sites performance and of course your sites security. Furthermore these hosting environments are commonplace for spammers to use to send their mass emails and other shady practices, the fact that everyone on that shared server will be sharing the same ip address means that your sites email traffic will be associated with the spammers email traffic. The short of it is that your email addresses will get blacklisted by many down stream providers alongside the spammers.
Thus, to sum things up, overselling is a misleading and shady practice that ultimately hurts you and your website/business. Slow poor performing servers/websites, potential insecure hacker havens along with your email traffic being blacklisted. To make matters worse when you go to seek support to resolve these issues you typically will find you have no real "support" per say.
A good host will NEVER oversell their servers, work very hard to keep the servers patched and updated and will always be there to support any issues you may have. As with everything in life you get what you pay for and nothing comes for free. Do your research. -SecurDynamics
Featured customer - (Valley Cleaning Services'):




Valley Cleaning Services' operates a commercial & residential cleaning business in the NoVa (Northern Virginia, Winchester) area. In business since 2005 they have grown by leaps and bounds each year by offering affordable cleaning services with out reducing the quality of service. They have a fantastic management and service personnel on staff that has passed extensive background checks. As most of us have been effected by this economy they have had to adapt their business model and offerings to better answer their customers needs and finances. One way they have done this is by waiving all contracts on residential services and by offering a budget economy package with most homes starting at only $50 per visit. This prevents customers from getting locked into long term contracts in an unstable market as well as keeping the cost of service to a minimum to better serve the needs of struggling working class family's.